ABOUT CERTIFICATE
The concept of diversity encompasses acceptance and respect. It is about understanding each other and moving beyond simple tolerance to embracing and celebrating the rich dimensions of diversity contained within each individual.
Successfully implemented D&I standards can bring with them multiple benefits in the form of increased productivity and creativity, innovation, wider range of skills, reduced employee turnover and a commitment to company's growth. In addition, it provides a wider talent pool, improves company's reputation and, ultimately, increases profits.
With the certification and by excelling in the implementation of the D&I standards, you can achieve the best results in your business.
Download your copy of D&I standards today.
How to get the Certificate?
Let's introduce each other
We ask from you to fill in the questionnaire with basic questions related to the company's processes (HRM) and to submits relevant documentation (no worries, NDA is a must!)
Let's get to know each other better
We would love to meet you in person and talk about the D&I processes in your company. We need additional information to assess the status of the company in relation to the ranking system on where do you stand in terms of D&I practices. To get the overall picture, we would also need to talk to the employees from various positions and departments in your company.
We need your confirmation, did we hear you well?
We will prepare a report containing an analysis of the situation in relation to the submitted data and send it to the company's representative for authorization.
Ready, set, score!
All members of the D&I team will independently evaluate the processes described in the report in relation to the set standards and the final score will be determined by consensus.
Final D&I report is on your way!
The final report will contain an analysis of the situation through all 5 domains and recommendations for improving diversity and inclusion in the areas of the D&I standards and beyond.
Let's talk, how can we bring the D&I to a new level?
After submitting the final report, the company and the D&I team work together to create / improve documentation, procedures, practices in order to operate in accordance with the best practices of diversity and inclusion.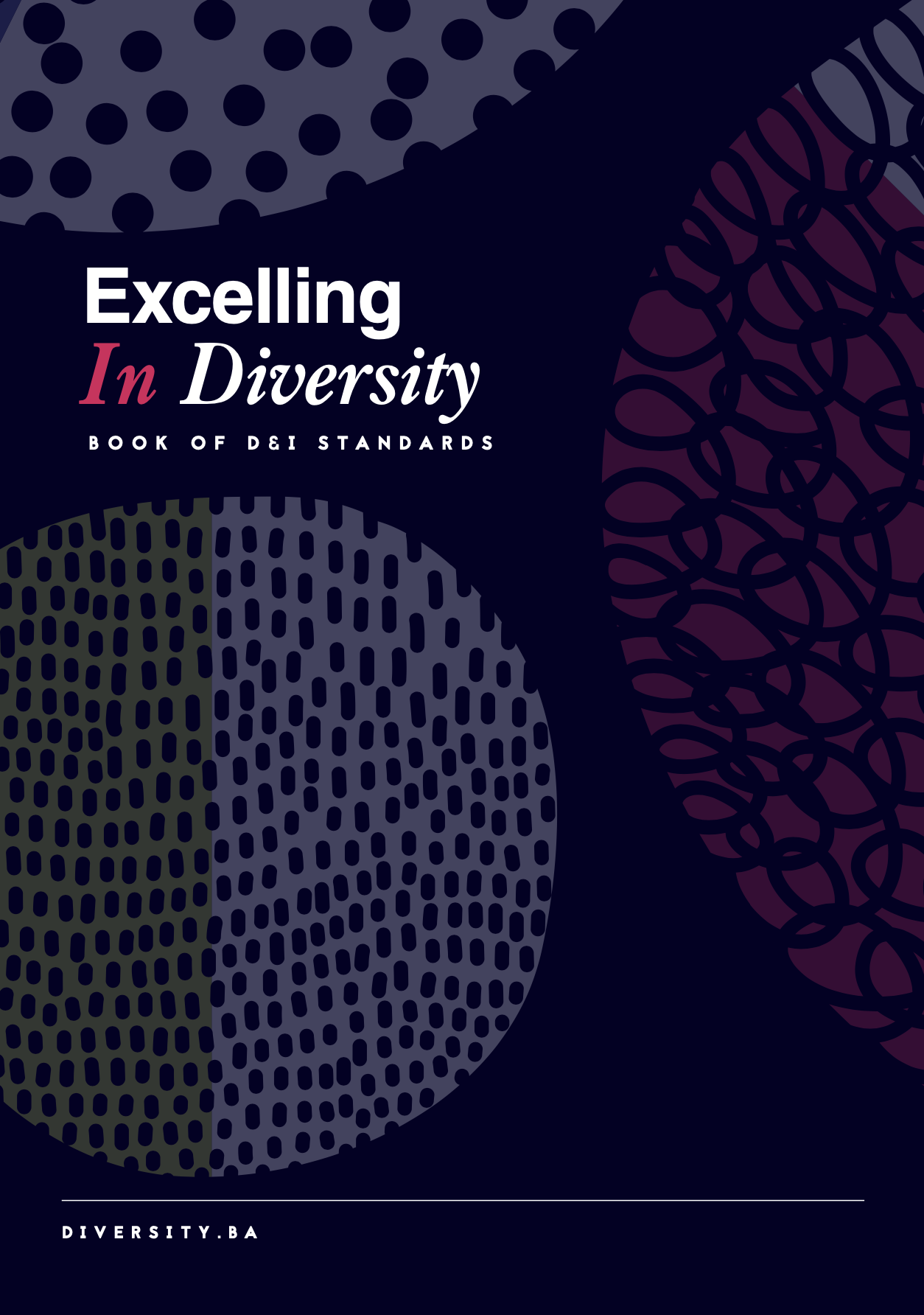 DONATORS
Powered by
Excelling in Diversity is supported by the Government of Switzerland through activities of MarketMakers project. The content of this website does not necessarily reflect the views of the Government of Switzerland.