ABOUT PROJECT
The desk research has shown that the solid body of legislation addressing anti-discrimination and equality in BiH that resembles EU law in many regards is only partly effective. Reasons include generally weak labour market institutions (e.g. labour courts), high unemployment and an overall atmosphere marked by the ethnic and social division. 
Concerning business practice in BiH, this paper suggests that first of all, companies need to improve compliance with the law. However, compliance with the law typically is not enough to fully benefit from diversity. On the other side, HR managers should familiarize themselves with diversity management concepts that will benefit companies, employees and society as a whole. 
This is a moment to use the opportunity to reset the BiH business sector's approach to diversity and inclusion, and gives enough elbow room to introduce new approaches, procedures and practices that will be both effective and beneficial for the businesses, bringing prosperity and advancement to our economy as well as for different vulnerable social groups, creating a single unique encompassing approach to social inclusion in Bosnia and Herzegovina's business community, and saving resources and time in tackling the issues of inclusion and diversity  women, LGBTI people, Roma people and people with disabilities in Bosnia and Herzegovina.
This is to be done by introducing the diversity and inclusion certification process, which will serve as a starting point for the business to examine where do they stand in terms of diversity and what needs to be corrected or improved in this regard, but also as an ending point/goal in reaching the optimal conditions for securing that diversity and inclusion practices are accommodated into their everyday work, with a particular emphasis on the inclusion of marginalized groups such as women, persons with disabilities, LGBTI persons and Roma people.
This project is financially supported by the MarketMakers project.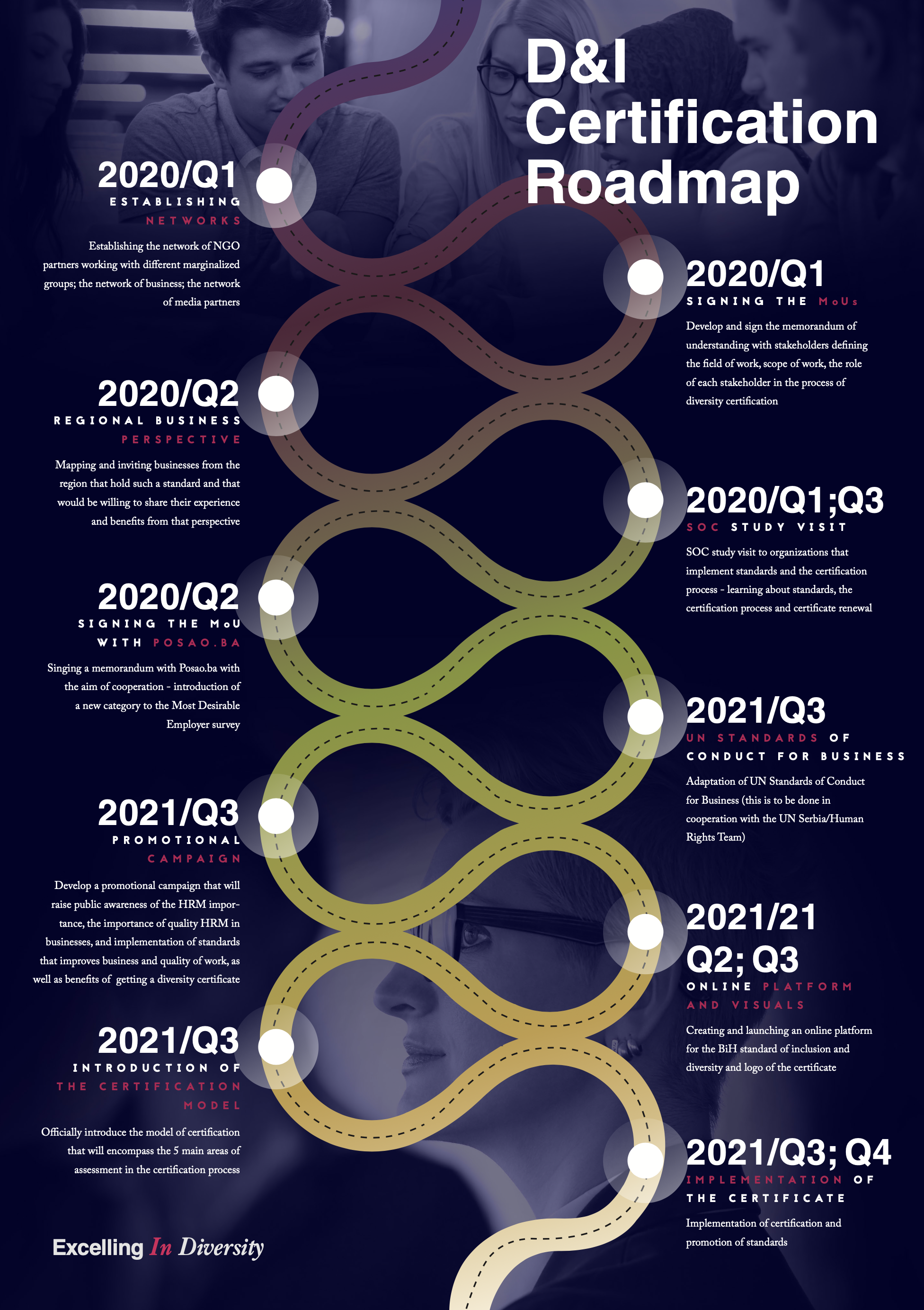 DONATORS
Powered by
Excelling in Diversity is supported by the Government of Switzerland through activities of MarketMakers project. The content of this website does not necessarily reflect the views of the Government of Switzerland.