These Are The Five Companies Awarded the Certificate "Excelling in Diversity"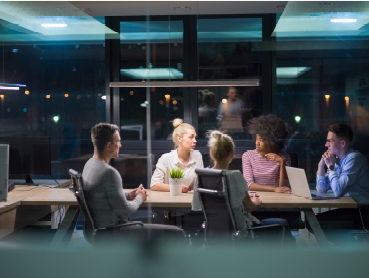 Five companies from Bosnia and Herzegovina will be awarded the certificate "Excellence in Diversity" at the formal event which will be held on Thursday, March 4 in Sarajevo. The event will be opened by representatives of organizations members of the D&I Coalition: Sarajevo Open Centre, Otaharin and Foundation 787.
A representative of the Market Makers – project donor will also take part in the event, as well as friends of the project Kolektiv, Akta and Bizbook.
Five companies that have already successfully passed this process: Klika, Unija Smart Accounting, Orbico Beauty, McCann, and Sarajevo School of Science and Technology will be awarded the certificate "Excelling in Diversity". These companies have demonstrated a commitment to equal treatment of all employees and job candidates, regardless of gender, sexual orientation, ethnicity, disability, or other characteristic that places a person in a marginalized population.
During the certification process, companies and institutions will gain the necessary knowledge and expertise to introduce themselves to diversity and inclusion and ensure optimal employment conditions for people belonging to marginalized groups. Companies that receive the certificate 'Excelling in Diversity', in the social milieu, will be recognized as those who understand the importance and contribute to equality and respect for all categories of society, raise tolerance, offer a safe working environment, reduce stigma and cultivate a positive narrative.